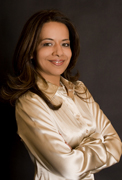 Dr. Pérez is a psychoanalyst in full time independent practice.  She is a Doctoral-level, New York State licensed clinical psychologist with over 15 years of clinical experience working with patients in a variety of settings. Dr. Pérez is a graduate of the NYU Psychoanalytic Institute training in Adult Psychoanalysis, where she is an active part of the faculty. She is a member of the American Psychoanalytic Association, & current President of its Affiliate Council and Chair of the Committee on Racial and Ethnic Diversity. Dr. Pérez is Assistant Professor of Psychiatry at St. Vincent's Hospital in Manhattan and at New York Medical College in Valhalla, NY, where she is an instructor and supervisor in the Psychiatric Residency Program.
Dr. Pérez has a Masters degree in Early Child Education from Tufts University, as well as a Masters and Doctorate Degrees in Psychology from the University of Massachusetts in Boston. She has extensive pre-and post-doctoral training in individual, couples, and group psychodynamic psychotherapy from Harvard Medical School. After completion of her clinical training, Dr. Pérez joined the staff at St. Vincent's Medical Center in Manhattan, developed the Latino Mental Health Program, then ran the Adult Psychiatry Ambulatory Program, before stepping down in 2004 in order to dedicate herself to her private practice full-time.
In her bilingual psychotherapy and psychoanalytic practice, Dr. Pérez specializes in working with adults who have debilitating anxiety and depression, problems with shyness, assertiveness and low self-esteem, and problems maintaining relationships. Dr. Pérez' professional interests include the psychodynamics of culture and ethnic identity, as well as the business of psychotherapy and psychoanalytic practice. She works from a psychodynamic perspective, in which she focuses on helping her patients to learn the most about themselves and how their mind works, so that they can recognize strengths and weaknesses, make healthier choices in their lives, and achieve emotional freedom.
Professional Affiliations include:
American Psychoanalytic Association
American Psychological Association
Association of Hispanic Mental Health Professionals
NYU Psychoanalytic Institute
Psychoanalytic Association of New York
New York Medical College
St. Vincent's Hospital Manhattan—Department of Psychiatry and Behavioral Sciences
For more information, please call or email Dr. Pérez.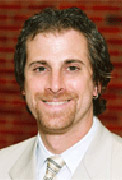 Dr. Teitel received his B.A. degree in Behavioral Biology from The Johns Hopkins University, and his M.D. degree from the University of Medicine and Dentistry of New Jersey's New Jersey Medical School. He completed his residency training in General Psychiatry at Harvard Longwood, and a fellowship in Child and Adolescent Psychiatry at The Cambridge Hospital, both programs of Harvard Medical School. After completing his training in 2000, Dr. Teitel joined the Adolescent Inpatient Unit at Bellevue Hospital Center in Manhattan (the nation's oldest & longest-running adolescent psychiatry service) as the Assistant Unit Chief, later becoming the Unit Chief in 2006. In February 2009, Dr. Teitel left Bellevue to develop further the private practice he began in 2005, as well as to work with adolescents receiving treatment in the residential system of care at the August Aichhorn Center located in Manhattan's Upper West Side. He maintains his academic affiliation with the New York University School of Medicine as Clinical Assistant Professor of Psychiatry and Child & Adolescent Psychiatry, and still supervises trainees at Bellevue Hospital Center.
Dr. Teitel is certified by the American Board of Psychiatry and Neurology in both General Psychiatry and Child & Adolescent Psychiatry. He is an active member of the American Psychiatric Association and the American Academy of Child and Adolescent Psychiatry. His professional interests include disruptive behavior disorders, adolescent development and transition to young adulthood, popular culture and its relationship to youth, & family dynamics and treatment. Far from relying on medication as a singular treatment, Dr. Teitel places a strong emphasis on using pharmacotherapy as one part of a comprehensive treatment plan, when appropriate. He believes that without a proper balance of psychotherapy, patient education, & skills training, no treatment can ever be complete.
Professional Affiliations include:
American Psychiatric Association
American Academy of Child & Adolescent Psychiatry
New York Council of Child & Adolescent Psychiatry
For more information, please call or email Dr. Teitel.